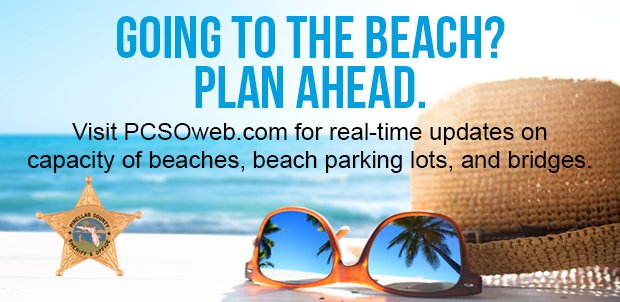 ¿Te diriges a la playa este fin de semana?
La Oficina del Sheriff del Condado de Pinellas lanzo una herramienta en línea que proporcionará actualizaciones en tiempo real sobre la capacidad de playas, estacionamientos de playa y puentes.
A partir del viernes 8 de mayo a la 1:00 p.m., puede visitar http://www.pcsoweb.com/beachcapacity para planificar con anticipación.
Heading to the beach this weekend? We're launching a helpful tool that will provide real-time updates on the capacity of beaches, beach parking lots, and bridges.
Starting Friday, May 8th at 1:00 p.m., you can visit https://t.co/Z6xCDIO1P1 to plan ahead. pic.twitter.com/Ueq9PiOOHH

— Pinellas SO (@SheriffPinellas) May 7, 2020
Los ciudadanos pueden buscar áreas de la playa que estén abiertas, alcanzando su capacidad o cerradas antes de llegar, según la oficina del alguacil.
La oficina del alguacil dijo que también publicará actualizaciones de estado durante todo el fin de semana en Facebook y Twitter .